Click for more
---
NJ Workers' Stories
---
Alicia
Alicia is a patient care assistant who has four underage children at home. She is a "per diem" employee who works a full time schedule. Despite working in the healthcare industry with vulnerable populations, her employer does not offer any paid sick time off for per diem workers. This is a concerning issue for Alicia because it puts her, her family, and her patients at a greater risk of contracting and spreading illnesses.
Raquel
Raquel is a hardworking mom from Paterson who works for a mommy and me shelter. Raquel believes it is unfair to her clients when she goes to work sick because she is spreading her illness to the moms and babies at the shelter. She also explains that in 2006 her son was diagnosed with chronic asthma and that since then it has been difficult for her to take off of work to care for him when he's sick. Raquel believes that workers should be allowed to stay home to care for themselves or their child without the fear of losing a paycheck. An employee shouldn't have to choose between paying the bills and caring for a sick child.
Armando
Armando is a member of New Labor. He worked at a gas station in New Brunswick for three and a half years, working 7 days a week with only a single day off once every three months and he had not paid sick days. Even when Armando's wife needed an operation, his boss would not let him have a day off or even leave work early to be with her. Armando's boss was also not paying him proper overtime and when he filed a complaint with the Department of Labor, he was fired for doing so. Armando believes that all workers need to keep fighting for justice in the workplace. Click Here For a Full Transcript and Translation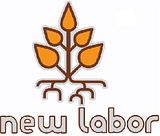 Derrick
Derrick is an airport worker who cleans planes in Newark, NJ. Derrick talks about how the lack of earned sick days has impacted him personally; after an injury to his hand on the job, he was expected to continue working even though he was in pain. Derrick was unable to take time off because he could not afford to miss work and Derrick strongly feels that some earned sick time off would have allowed him to heal faster. Derrick also explains how he has seen his fellow employees come to work with the flu, risking infecting others simply because they could not afford to take the time off, and he feels that the new earned sick days ordinance in Newark will improve his and many others' work environment. Derrick also discusses how the new minimum wage increase has affected him, as well as other airport workers.
Josefa
Josefa is a member of New Labor in New Brunswick and a mother of a five year old daughter. Josefa explains the difficulties she has had in taking off work from her job at a restaurant when she or her daughter have gotten sick. She ended up having her hours reduced and her shift changed at her last restaurant job when her boss didnt like her being out, so she ended up having to leave. Once she had to leave her sick daughter with a friend because her boss refused to let her take off work and this made her realize how little some employers care about their employees' well-being and this is why legislating paid sick days is so important to her. Click Here For a Full Transcript and Translation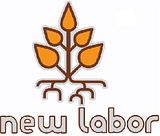 Leticia
Leticia is a fast food worker in New Brunswick, New Jersey, and mother of two. Leticia, a member of New Labor, expresses how it is important to her that when her children are sick, she has the ability to stay home and care for them. Leticia hopes that earned sick days legislation will prevail so she can afford to take care of her family when they get sick. Click Here For a Full Transcript and Translation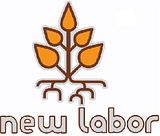 Anastasia
Anastasia is a bartender who got sick and was forced to come to work, regardless of whether she was contagious or not. When Anastasia informed her managers that she might have mono, they said that she would have to work until she had a doctor's note, and even when Anastasia brought in the note, her employer threatened to fire her is she didnt report for the busy Labor Day holiday weekend. Anastasia also touches upon the struggle of not knowing how to pay her bills or buy food while she was out of work.
Manuel
Manuel is a cleaning worker at Newark Airport, working with 32BJ to organize workers there. While on the job Manuel slipped on ice and injured his elbow. After filling out various paperwork through the company and completing a drug test, Manuel was finally sent for an x-ray. The doctors told him that he had injured a tendon and that he should return in two days for further evaluation and therapy. Manuel said he was lucky that he had the next two days off of work, because if he had not, the airport would not have reimbursed him anyway for his time off due to injury since he has no earned sick days. Click Here For a Full Transcript and Translation
Shyrone
As a forklift driver, Shyrone unexpectedly fell ill and visited in the emergency room for treatment of his conditions. While doctors insisted that Shyrone remain hospitalized to get proper medical care, he ran out of sick time at work and was threatened with termination. Shyrone was forced to make the decision to remain in the hospital and care for his health rather than to go to work and earn a living. He was fired by his employer for missing work time and was forced to file for unemployment benefits. Shyrone and his family struggled financially as a result as the unemployment benefits did not nearly compare to when he was fully employed.
Safiyyah
Safiyyah's lack of employer-provided earned sick days forced her to go to work ill as well as send her sick children to school. Being sick at work, Safiyyah did not feel that she could perform her duties to the best of her abilities and was uncomfortable with her how condition was affecting her co-workers. Safiyyah's feels that workers and children should not put others at risk of infection because of a parent does not have paid time to take from work.